Multilingual Label Compliance
Confidently export across the globe with our multilingual compliant labelling solutions.
Why is Label Compliance Important?
Food. Beauty products. Pharmaceuticals. Products that generally are to be used for treatment, consumption, or beautification, need accurate labels.
Why? Because consumers and businesses need to understand key information and safety warnings.
Not only this, but from the EU to Latin America, it is also essential for a product's labelling to meet the legal requirements of the region it is traded in.
It is your responsibility as an exporter to meet these requirements and ensure your packaging can be comprehensively understood. However, regulations and official languages can vary from country to trading bloc – making things a little complicated.
That's where we come in. At Wolfestone, our experts can produce a compliant label report to advise you on the necessary steps needed to successfully trade a product in your target market, including packaging translation, desktop publishing, or ingredient changes.
Contact us today for a consultation or a free quote.
Our Process
Firstly, you can discuss your project requirements with an experienced member of our sales team.
Our process can then vary slightly, depending on what point of the product cycle you are in. You may need initial checks or ingredient reviews, or a final evaluation before exporting.
A compliant labelling expert will produce a report that either greenlights aspects of your label or informs you on what elements may need to be changed or enhanced.
You may need to translate your ingredients list, or perhaps even edit font size depending on whether your desired language constricts or contracts. For example, when translating from English to German, text can expand by up to 35%, so DTP is required.
Ultimately, we will help you do what is needed to successfully export to your target region.
The Benefits of Multilingual Compliant Labelling
Compliant labels and packaging are important as they give consumers and buyers key information they need, and they allow your business to abide by the regulations of a region.
If standards aren't met, then you simply won't be able to trade your product in a region. However, successful labelling means successful exporting.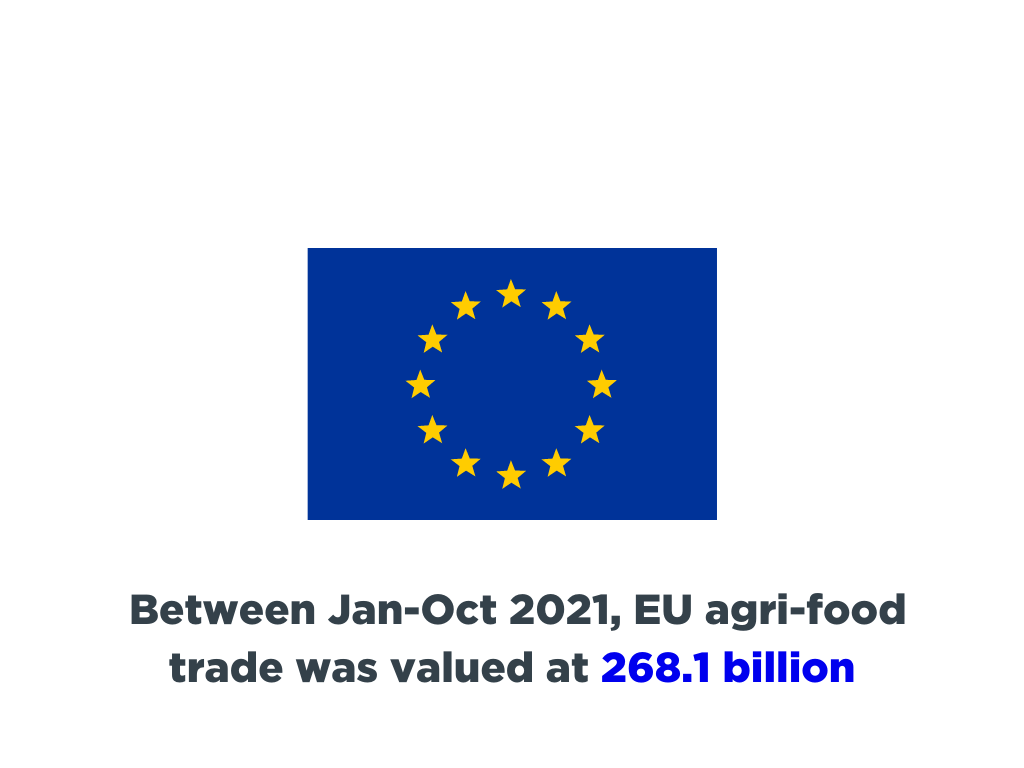 According to the European Commission, the total value of the EU agri-food exports and imports was valued at €268.1 billion between January to October 2021. With top importers including the US, Norway, and Brazil.
If a food exporter successfully enters this market with a food compliance label review, then the potential for growth is immense.
And the same can be said for other products entering the many vibrant and exciting markets found across the globe.
Other Services:
We provide many other language solutions for exporting, including:
Website Translation
Ensure people understand your website and online catalogue with accurate translation and localization.
Multilingual DTP
Text can shrink or expand when translated, meaning edits to fonts and design are often required.
Document Translation
From legal documents to shipping orders, we can ensure your communications transcend borders and language barriers.
Contact us today to get a free quote.
Why Wolfestone?
99.2%
Customer Satisfaction
Global Reach: Take your product to any market, big or small. Our services span 220+ language pairs and employ experts who specialise in dozens of industries, including medical, pharma, food, beverage, and beauty.
Tailored Language Solutions: Only pay for the services you need. We tailor plans for your business and budget. Wolfestone Group is proud to work with both major corporate clients and small businesses alike.
The Highest Standards of Accuracy: Our editing and quality control is the most rigorous in the industry. We employ multiple rounds of human and AI controls to ensure that your content suits multiple metrics, such as meaning, tone, register, and more.
Backed by Security and Technology: We are one of the few agencies in our sector to have our commitment to data and tech security internationally recognised by the prestigious ISO 9001:2015, ISO 17100:2015, and ISO 27001:2013 accreditations.